Bourbon Theatre
Tue
January 30, 2018
8:00 pm
(

7:00 pm

DOORS)
Jeff Austin Band, Hammersaw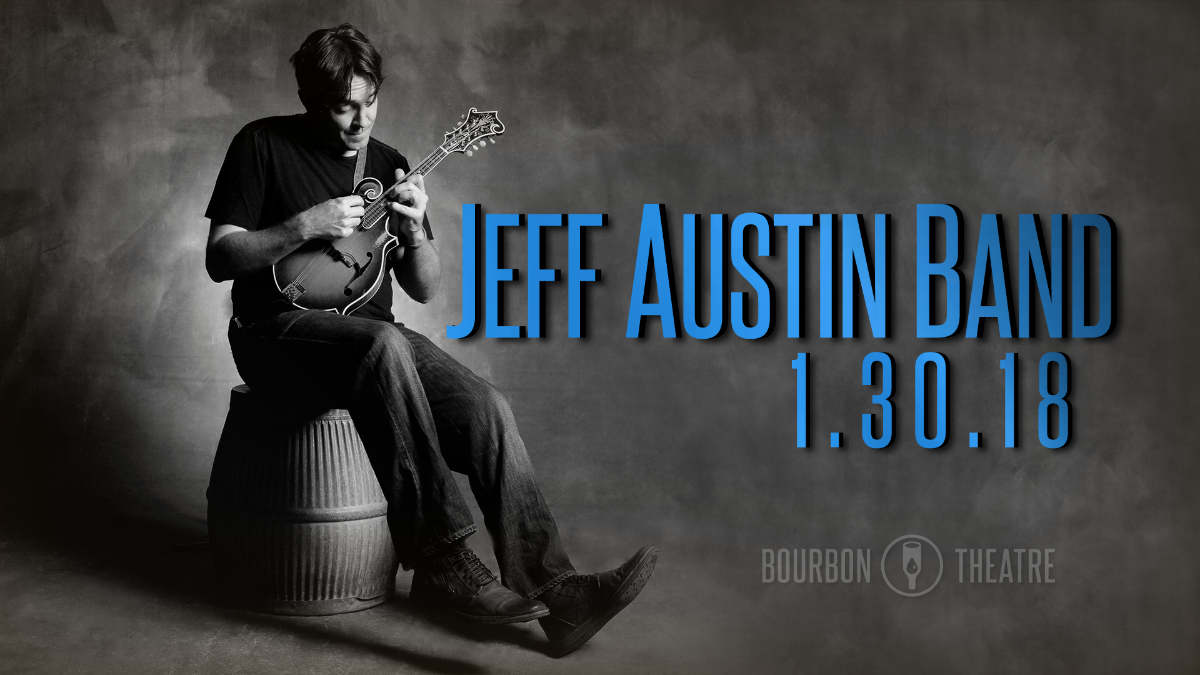 with Hammersaw
Doors: 7 p.m. || Show: 8 p.m. || All Ages
$15: Advance GA || $18: Day of Show GA
$25: GA Balcony Seating || $2 Minor Fee at the Door

::: Jeff Austin Band :::

Mandolinist Jeff Austin is unstoppable. He is celebrated for his fleet fingers and penchant for improvisation on stage, but those qualities also speak volumes about how he chooses to live. Austin has cultivated his natural musical abilities and allowed himself to be driven by his boldest instincts. In this way, he has been able to build positive, exciting momentum around his life's greatest passion.

In 1998, while working at a bar called the Verve in Nederland, Colorado, Austin met Adam Aijala and Ben Kaufmann, with whom he and Dave Johnston would form the Yonder Mountain String Band.

"My time with Yonder has taught me what is possible," Austin says. "It has shown me that if you work hard at it and you believe in it and there's a part of you that's meant to do it, it will happen. It's clichéd, but it's true."

It is with this history at his back that Jeff Austin will step out into the spotlight as a solo act. "My ideal sound is between Phish, My Morning Jacket, and Zac Brown Band." Austin plans to continue songwriting for his solo project but might be weaving in a bit of mainstream, in the style of his John Scott Sherrill/Shawn Camp co-write "Fiddlin' Around," featured on Dierks Bentley's 2010 bluegrass album Up on the Ridge. "I love writing a three-minute song with a hook that would grab a five-hundred-pound marlin as much as I like writing something that goes, 'okay, after the bridge, it's going to open up and just go wide.'"

Indeed, "wide" is what Jeff Austin is all about. He wants new and different, complex and interesting. He wants everything the music world has to offer, and he's willing to work hard to get it.
The work continues...

These words have never rung more true for Jeff Austin.

After almost twenty years of live creation and endless joy seeking Jeff has returned to the scene with a new found sense of passion. Sharing the stage each night with a band of like-minded adventurers he attacks each performance with a fire and desire to move and shake everyone in sight.

Each show stands as a statement.

A statement of music...

A statement of connection...

A statement of just how joyful each moment can be.

From note to note…song to song…these musical warriors set out to turn each ear in a way never heard before.

The path is set.

The energy is undeniable.

Because with each new step The Jeff Austin Band takes...

The work continues.